Solve Crimes and Learn Science Concepts With Interactive Simulations
Be a CSI With Gizmos: TV Science Meets Real Science With Online Simulations
Solve Crimes and Learn Science Concepts With Interactive Simulations
From documentaries and podcasts to fictional shows with good-looking detectives staring off into the middle distance, crime and forensic science entertainment is "in," and shows no signs of slowing down. But what you see on TV isn't real life—and TV crime and forensic science aren't real either.
You can bring your students the actual science behind forensic science with ExploreLearning Gizmos online science simulations. With Gizmos, students learn valuable science concepts while stepping into the shoes of their favorite fictional detectives.
Gizmos interactive STEM Cases put students in the role of real-life STEM professionals tasked with solving real-world problems. A series of STEM Cases has students helping the Secret Service investigate a counterfeit scheme. Along the way, they learn about Properties of Matter, Chemical and Physical Changes, and/or Electrons and Chemical Reactions to recreate the methods used to make the counterfeit coins and prepare evidence for the court case.
In each STEM Case, students must help the authorities, but the concepts and assessments are geared to different grade levels, taking students from elementary school through AP high school on an exciting investigative journey.
In another STEM Case, Cell Respiration, students take on the role of medical toxicologists to learn about cell respiration and save the life of a CIA agent that has been poisoned.

And don't forget about Gizmos! Our Forensic Science topic area includes a variety of interactive simulations that take your crime detection to the next level, like:
Mystery Powder Analysis: Students use four tests to determine the composition of various mystery powders. Some powders only contain one ingredient, while others are mixtures of several ingredients.
Fingerprinting: This Gizmo introduces students to the science of fingerprint classification. Students first learn how to identify and collect prints from a crime scene. Next, they classify prints into groups and subgroups. Finally, students use minutiae (small details) to match collected prints from the crime scene to suspect prints.
DNA Profiling: Students investigate the differences in DNA that allow individuals to be identified by a DNA profiling analysis. Students design their own DNA analysis test that is later used to investigate crime scene evidence, match DNA to suspects, and determine paternity and maternity.
Other Gizmos can help round out a "criminal investigation" and bring the perpetrators to justice!
Crumple Zones: Students systematically experiment with different variables to design the safest car and understand how crumple zone characteristics affect the results of a crash. They also use Newton's laws to calculate the force and acceleration of both the car and the dummy. Was it an accident, or was it … murder?
Drug Dosage: In this Gizmo, students explore the rate at which drugs are absorbed into and exit from the bloodstream. Students monitor the absorption of a drug by a target organ and determine an optimal drug dosage schedule that maximizes the period of adequate medication and avoids overdose. Who gave Mr. Vanderbanderzander that extra dose of morphine?
Measuring Motion: Students use estimation techniques to measure the distance an animal runs or walks, helping them understand the meaning of speed. They also learn how to divide distance by time to calculate speed. Could that getaway car really have gotten 20 miles away in that amount of time?
Devise your own crime and have your students help catch the criminals in a unit on forensic science with Gizmos!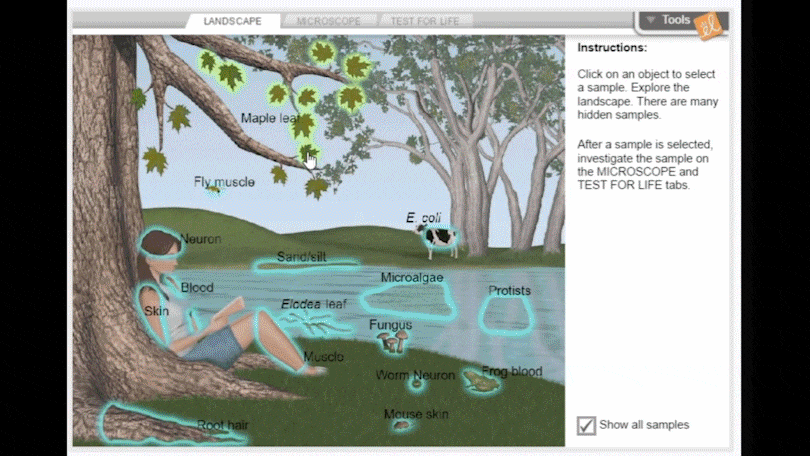 ExploreLearning Gizmos are interactive online simulations and case studies for math and science that power inquiry and understanding through hands-on learning and experimentation.
LEARN MORE