Explore innovative teaching methods using virtual frog dissection with Gizmos. Learn how teachers can implement virtual labs effectively!
Teaching Dissection with Virtual Labs
Finding a way to teach dissection without the stress and mess of actual dissection isn't out of reach. Students still get an opportunity to study internal systems and structures with simulations in virtual lab settings. Using virtual scalpels, students experience dissection with added accessibility and flexibility.

Exploring frog anatomy: Why are frogs used for dissection
Why are frogs often used to teach dissection? The answer is simple. Frog anatomy is similar to human anatomy, providing insights into how the human body works. Start with a discussion to get students thinking. What is their prior knowledge, and what questions do they want to answer through dissection? Do students believe frogs have the same or different organs as humans?
With frog dissection, students explore all parts of the anatomy, such as the lobes of the liver, small intestine, and large intestine. They can investigate the abdominal muscles and blood vessels. They can see how body systems, such as circulatory and respiratory systems, work together in frog anatomy, similar to human anatomy.

Safety and ethical considerations in virtual dissection
Let's face it. There is controversy with actual dissection in science classes. Dissection versus virtual dissection is a hot topic. Some educators prefer more humane options for meeting those objectives. Teachers and students may hold some ethical beliefs about animal dissection. With virtual dissection, those concerns fade away. Those are just some of the reasons why virtual dissection is such an important option.
Virtual labs have other advantages as well. Even with clear safety instructions and guidance, there are real concerns about accidental cuts from sharp scalpels, infections, and even exposure to preservation fluid. There's the cost of the supplies with actual dissection to consider, which can use much of the budget for science classes. Virtual dissection eliminates those costs, and they can be used anywhere! Students working in classrooms or from home can participate in virtual dissection. Another benefit? When students experience virtual dissection, they often want to pursue other science investigations, possibly even STEM careers.

Enhancing education with the Gizmos virtual frog dissection lab
The Frog Dissection Gizmo doesn't just show students how to dissect a frog. As with other Gizmos, the lesson includes a comprehensive Teacher Guide, Student Exploration Sheets, vocabulary words, and assessments for a thorough investigation. Students come away from the experience with an understanding of internal systems and how they relate to human anatomy.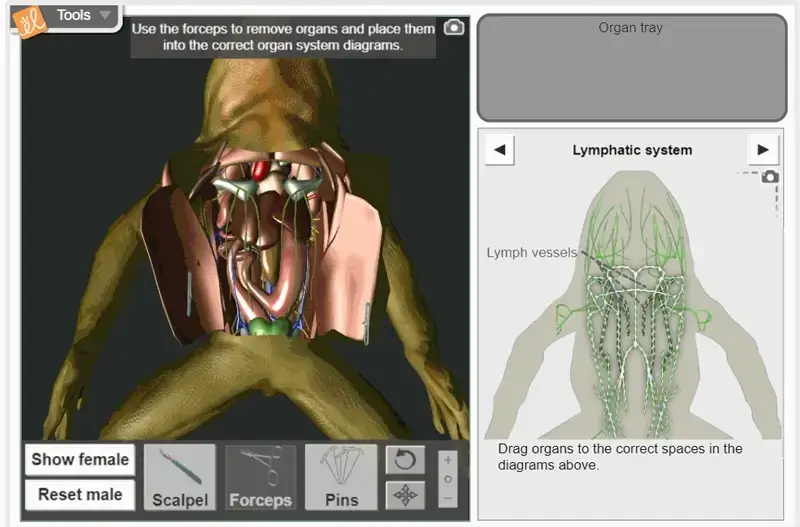 Frog Dissection Gizmo

Students dissect realistic male and female frogs using a scalpel, forceps, and pins. They can compare and contrast each frog's anatomy with the ability to toggle back and forth between the two frogs. Students investigate the organs within each body system and their functions. Organs can be removed and placed into organ system diagrams. Once the dissections are complete, the frog organ systems can be compared. Zooming, rotating, and panning tools are available to examine the frog from any angle.
Virtual dissection is cost-efficient and time-efficient for teachers. They are easily accessible to students. Isn't it time to try virtual dissection in your classroom?

---
Frog Dissection Gizmo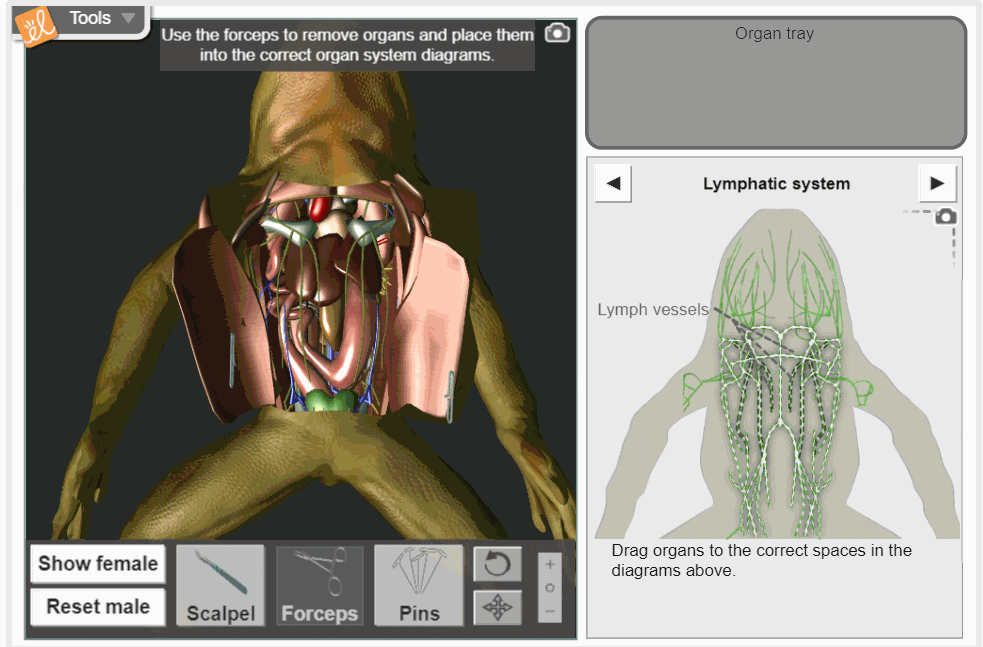 The Frog Dissection Gizmo is the perfect option for teaching dissection with a detailed, interactive online science simulation.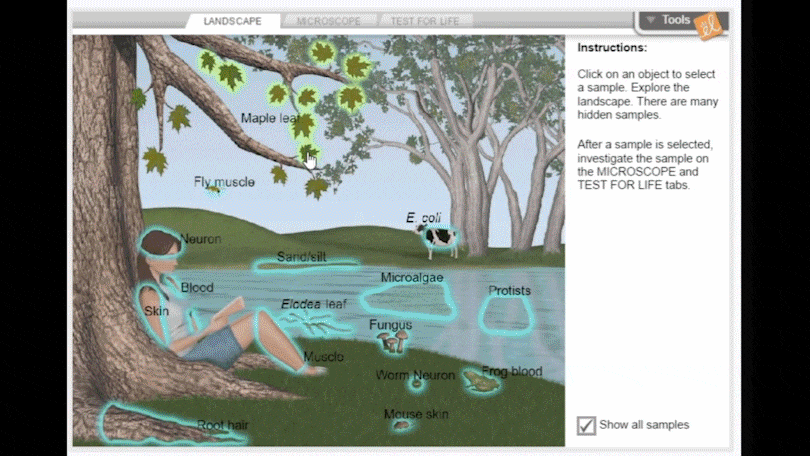 How about including ExploreLearning Gizmos in more of your lesson plans? With virtual labs for grades 3-12, we have something for everyone.
Take a Trial