Gizmos Bring Authentic Learning Experiences to High School Students
Jennifer Cherry first learned about ExploreLearning Gizmos from a colleague and signed up for the free trial to check it out. As a Biomedical Science and AP Environmental Science teacher at the High School of Science and Technology in Springfield, MA, she works with students in grades 10-12 with many backgrounds ranging from ELL to special education and gifted. "I loved that there were so many different variables that I could change and that I could virtually test and collect data for concepts that can't be modeled in the classroom," said Cherry.
When many schools operated remotely during the 2020-2021 school year, Cherry wanted to continue to deliver as many hands-on learning experiences to students as possible. Because there wasn't room in the budget for a subscription, she worked with an ExploreLearning representative to pilot Gizmos with her entire science department. "The ability to 'do' science with our students when teaching over Zoom was amazing!" noted Cherry. "While at home, we could still compare and contrast evolutionary data, examine the inner workings of the digestive system, and test food samples for the presence of macromolecules!" The teachers could even break students into groups to work collaboratively.
Now back in her classroom, Cherry typically uses 1-2 Gizmos per unit. She often begins with a lesson from a Gizmo's Student Exploration Guide (a set of 1-3 inquiry-based activities that come with each Gizmo) and edits it for her purposes. Cherry likes to model the use of the Gizmo with the first activity before allowing students to work in teams to design experiments and collect data. "I incorporate Claim-Evidence-Reasoning as a part of the data analysis and assessment so that every student has an individual opportunity to demonstrate mastery of the content," she noted.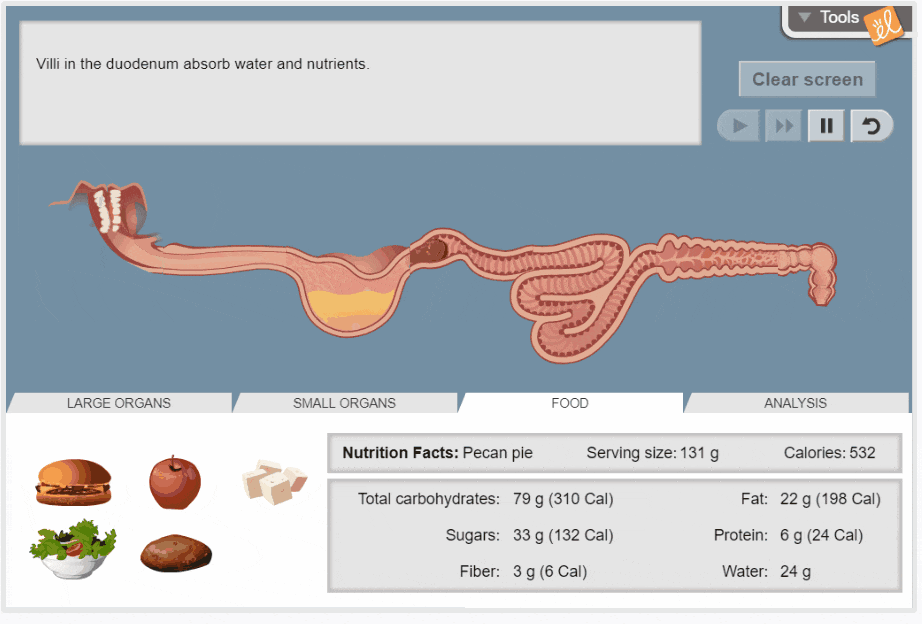 Cherry's favorite Gizmos are the Digestive System and Coral Reefs 1. "I love that the digestive system allows students to view and discover how different parts of the digestive system work. I use the Coral Reef Gizmo with my AP Environmental Science class so that they can design investigations and collect data about how coral reef ecosystems are impacted by different anthropogenic activities," she said.
Cherry's students enjoy Gizmos because of the opportunity to play while learning! One student said, "I really like that I have control over what changes I make and that if I make a mistake, I can just fix it. There's nothing I've messed up like in an actual live lab."
The teachers love that Gizmos focus on inquiry and analysis. "As science teaching is moving away from teacher-directed activities and toward student-centered learning, Gizmos has allowed us to facilitate students taking control of their learning," said Cherry. The science department uses Gizmos as a tool for students to design their investigations around, making data analysis engaging and authentic.
"When you walk into the classroom of a teacher using Gizmos, you notice that students are completely engaged. They have conversations and ask questions. They use data to support and explain scientific claims," Cherry observed.
The school agreed to pay for a subscription through the end of that school year because of the pilot program's success; however, the cost of an annual subscription exceeded the budget. Cherry found a way to secure a one-year subscription for her school by applying for the Toshiba America Foundation Grant, which she received. "We spent the year both using Gizmos and creating a lesson bank to share our experiences," she said. "We were also able to continue with Gizmos professional development, which helped us learn how to enhance the experiences for our students by creating student-centered lessons."
The efforts paid off! Because of the combination of professional development, collaboration, and positive student experiences, her science department had enough evidence to present and secure funding. Cherry is ready! "I am so excited that our school approved our proposal, and we can now actively plan to incorporate ExploreLearning Gizmos into our curricula through June 2025!"
---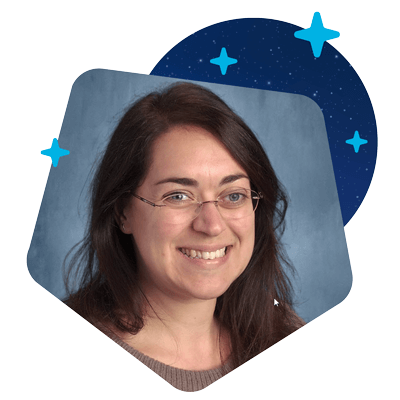 Jennifer Cherry has taught for 17 years at the High School of Science and Technology in Springfield, MA. As an alumnus of the school, she feels an extra sense of pride and responsibility to give back to the school. Over the years, Cherry has worked with teams to develop and deliver new curricula, extracurricular activities, and advising clubs. Presently, she teaches Biomedical Science and AP Environmental Science. She is the Science Department chairperson, Effective Educator coach, and co-advisor for the Class of 2024. Cherry holds a Master of Education degree in Secondary Science.